Nobody Knows
Smith Mountain Lake
Like Penny Hodges
Meet Penny Hodges
Smith Mountain Lake's Greatest Asset
I believe in old fashioned values: Honest, hard work, dedication, & enthusiasm.
People are my business. Real Estate Service is my product!
My commitment as a Real Estate Professional has rewarded me with:
Multi Million Dollar Producer Awards
Repeat Business and Customer Referrals
The Satisfaction of a Job Well Done
I began my real estate carrer in 1981 serving Smith Mountain Lake, Franklin County, Bedford County and the entire Roanoke Valley Area. I have access to thousands of homes & properties for sale through the Multiple Listing Service, MLS.
Penny's
4 Things

that
Buyers Must Consider Before Investing
In

Smith Mountain Lake

Real Estate
Smith Mountain Lake
Popular Searches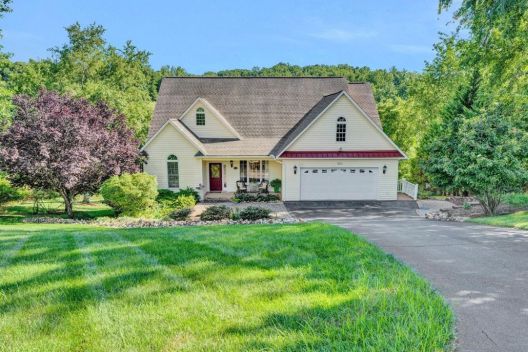 Four Bedroom Stunner!
$897,500
Hardy, VA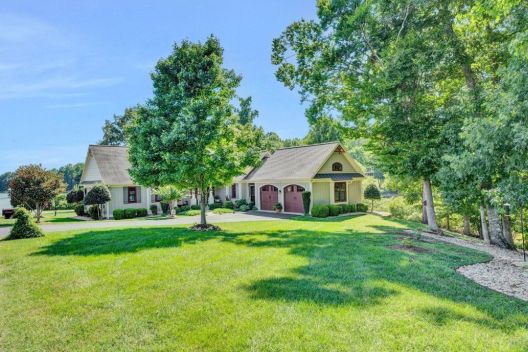 Gorgeous Craftstyle!
$975,000
Moneta, VA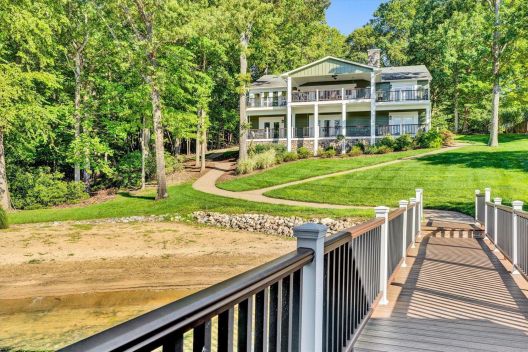 Incredible Remodel!
$1,510,000
Moneta, VA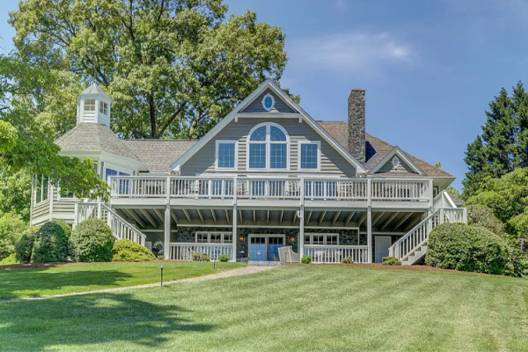 Breathtaking Views!
$1,200,000
Union Hall, VA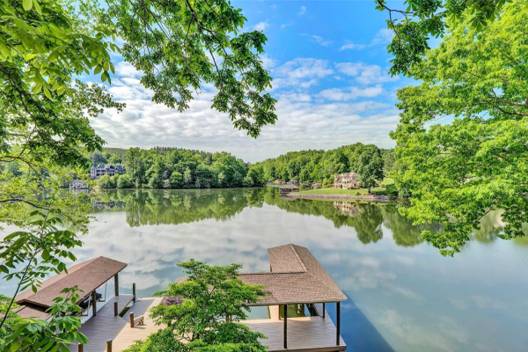 Ultimate Lake Experience
$1,139,000
Moneta, VA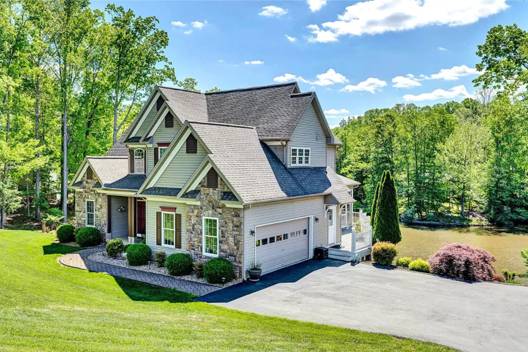 Three story Stunner
$825,000
Union Hall, VA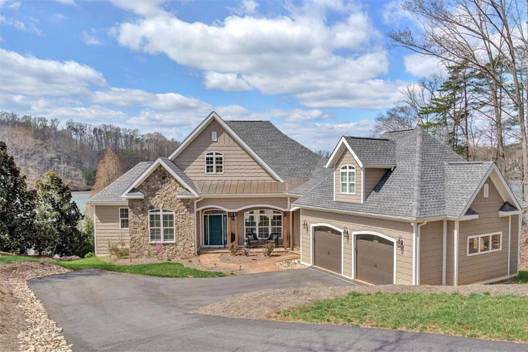 Custom Dream Home
$1,275,000
Union Hall, VA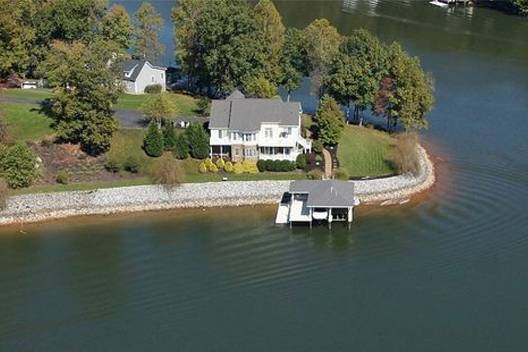 Beautiful Lakefront
$1,040,000
Wirtz, VA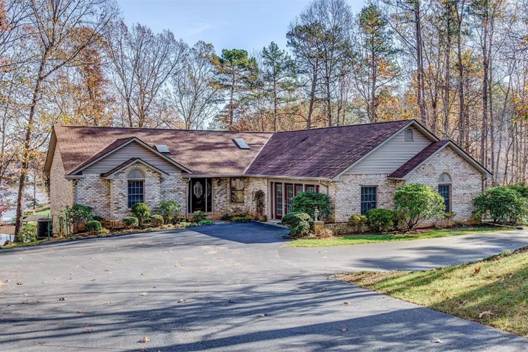 WAterfront Ranch Style
$699,999
Wirtz, VA
Testimonials

Read the kind words & reviews
of our clients
We recently purchased our home here in Hardy, VA. Penny Hodges is an energetic realtor that strives to meet your needs. She listened to what our needs were and walked us through the available homes in the area she felt we would feel comfortable living in. The home we chose is beautiful and we are very proud to call it our home. The neighborhood is absolutely beautiful. Our neighbors are friendly and have extended their hands out to welcome us into the neighborhood. Thank you Penny for taking the time to help us find our new home in Virginia.

Penny was awesome to work with. She not only professionally and timely guided me through the listing and sale process, but she also gets results. Got an offer on my listing in less than two weeks. The entire process was smooth and efficient. I could not have asked for a better experience. If you are looking for a realtor, she is the one!

Penny is very knowledgeable about properties on smith mountain lake. She is very attentive with her clients keeping them up on the progress of the transaction. She is always quick to respond to your calls and concerns. I would use no other agent if I we're interested in property at smith mountain lake.

Penny is the consummate professional. She always gives 100% and really takes care of her clients. She did an excellent job for us and I would definitely recommend her as a real estate agent.

This was my second time hiring Penny as a realtor, and she was able to get my house sold in two days with multiple offers! She is extremely professional and is an excellent communicator and negotiator. She is very friendly and easy to work with, and is honest with all of her feedback and advice. Thank you again, Penny!

Penny was an absolute pleasure to work with, from start to finish. She put mine and my fiancé's minds at ease as we sold his previous home and bought our first home together. Penny is professional, kind, and organized. I'd confidently recommend her to anyone looking to sell and/or buy a home.

If you want an average home buying experience , then find another realtor. If you want the best home buying experience in Southwest Va, then Penny Hodges is who you want. Honesty, integrity, clear and consistent communication is what you get with Penny. Penny has helped me buy every house I have ever owned. She is the best at what she does hands down.

I have used Penny to sell 2 of my homes because she is, hands down, the best realtor in the Smith Mountain Lake area. Her knowledge of the market is second to none and she is very detail oriented. She has the necessary resources and contacts to solve any issues that come up and makes the sales process go very smoothly. She stays with you from the beginning to the very end and she stays ahead of any problems that might arise.

Penny Hodges is the real deal! Anyone can list your property or walk you through a new home but Penny is with you the entire way. She was available to us 24\7, always positive, very honest and nothing was too big of a problem for her. She has an amazing, loyal cadre of craftsman who work with her and she knows AEP and community regulations. Our experience buying and selling a home at SML was a 10 out of 10 with Penny by our side.

"Penny was an absolute pleasure to work with in the sale of my family's SML home. We have had mixed experiences with realtors in the past, and have been disappointed with the amount of dedication, thought and personal expertise they provide - but not with Penny! She was professional, extremely prompt in replying, excellent in communicating every step of the way, and realistic in expectations. She has connections throughout the community and is well-respected. She gave her sincere and honest advice at all times during the selling process. My family was thoroughly delighted when she helped us sell our home for over asking price."

We found Penny to be very knowledgeable about the Smith Mountain Lake area. Penny only showed us homes that were within our budget and had the features we had reviewed with her. She is very organized and responsive. Buying our Smith Mountain Lake house was the most positive real estate experience we have had. We highly recommend Penny as a realtor. Tom & Julie Heller

Simply put, Penny is fantastic! Penny was instrumental on both the buy and sell-side of the equation. We found our dream home and closed within a month and equally as impressive, sold our property in less than one month (from listing to close). Not only is she a professional that gets things done, more importantly, she is fun. Thank you Penny for all of your great work!

We interviewed four real estate agents who had facilitated sales in our neighborhood. The easy and fortunate (for us) choice was Penny. We have bought and sold houses in four states and have never had such a proficient, trustworthy, thorough, open/honest, and successful agent as Penny. She knows the market and advised us on the maximum, least and likely amount we could receive for our property, and she managed everything that we needed to do to maximize our investment. In a word she is tremendous. Thank you Penny for a job well done--way beyond our expectations. B. Johnson.

"Friends who had purchased a home at Smith Mountain Lake through Penny recommended her to us. It is one of the best referrals we have ever received. Penny has extensive knowledge of the area. She was able to focus in on the type of properties we were interested in, while being straight forward and honest about the pros and cons of a property's ability to meet what we were looking for. Penny is an excellent negotiator and puts the interest of her client ahead of her own. Beyond just finding us the right house, she knows who is who at SML and she was also always available to connect us with the right people for things we needed to get done, even after the closing of our house. We are very pleased and would strongly recommend Penny to anyone wanting to buy a home in the Smith Mountain Lake area."
May 24, 2022
Hiking is a great way to spend a sunny weekend afternoon. You can go on a day hike or a short vacation to enjoy nature and
[…]
May 17, 2022
When planning a day trip or weekend getaway, some people think of a casino or a spa. But if you're anything like me, I'd rather be
[…]
May 10, 2022
The best time to prepare for the Bedford area annual job fair is now. Bedford is hosting its 11th annual job fair for 2022. The event
[…]